 ABOUT JULIA
Julia Grace Vishnepolsky, MA, LPCC, R-DMT is a licensed psychotherapist and Dance/Movement therapist devoted to creating spaces of embodied healing and connection. 
Moved by 16 years of study in spirituality and the transformational power of expressive art and movement based healing modalities, Julia Grace conducts international workshops, retreats, and trainings on the mind/body connection and the integration of creative arts for social- emotional wellbeing. 
Her creative workshops support people of all ages to deepen their sense of presence, connection, belonging, peace, and joy. 
With a mission to end loneliness and foster belonging, Julia Grace founded ALMA, a non-profit addressing loneliness and isolation of older adults and The Wave Silent Disco, a guided outdoor community dance experience that encourages participants to discover a deeper sense of freedom, connection,  and belonging. 
Ms. Grace holds a Masters in Expressive Arts therapy and Clinical Counseling from Lesley University in Cambridge, MA. Some of her professional appearances have been on the stages of TedX Miami, Singularity University, Stanford University, UCLA, and The American Dance Therapy Association.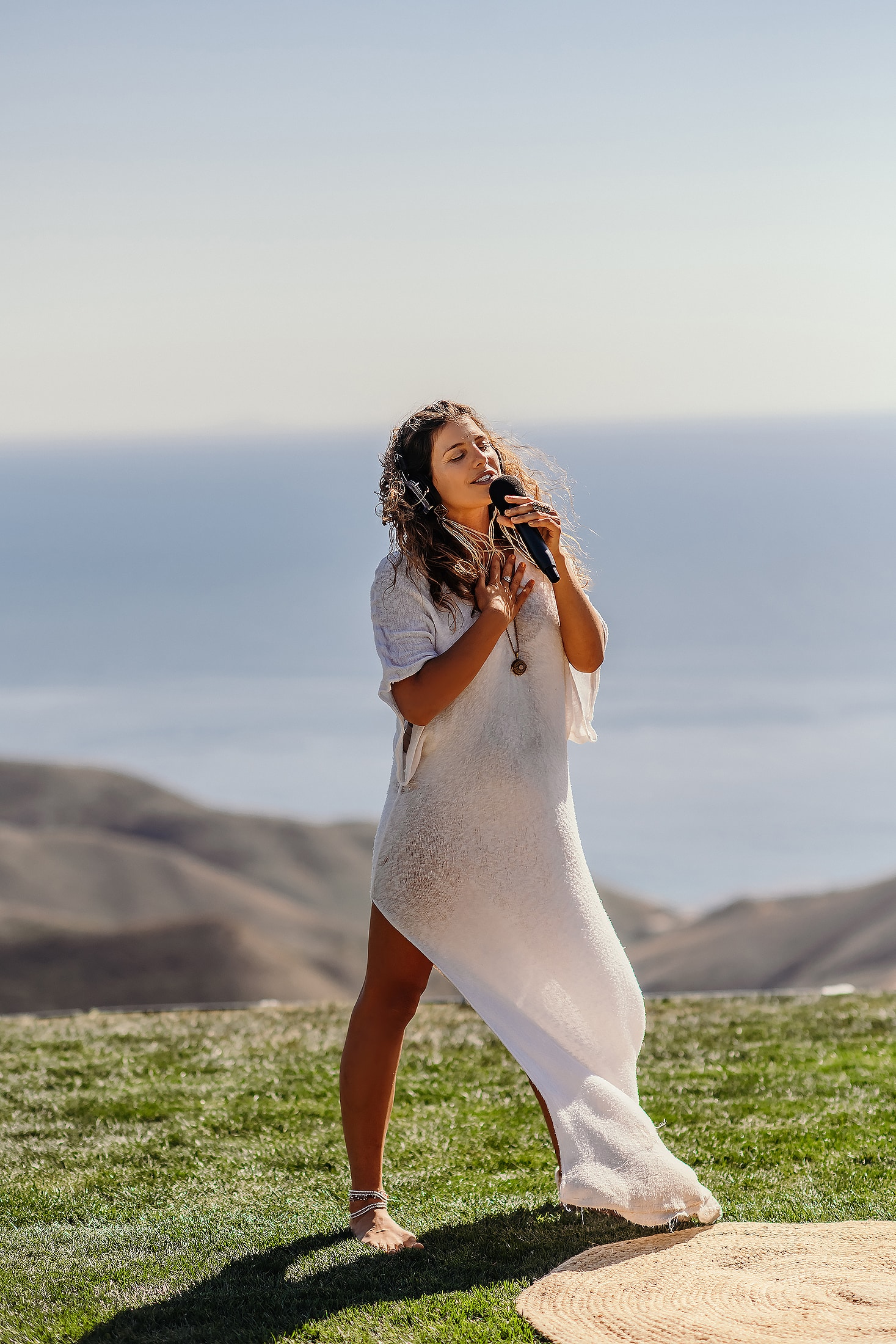 OFFERING
Julia Grace will be offering her signature practice, The Wave Silent Disco. The Wave is a guided intuitive outdoor movement experience designed for physical, mental, and emotional wellbeing. Fall deeper in love with life as she guides us to organically tap into the sacred pulse of the present moment.
Incorporating Expressive Arts Therapy, Julia Grace will also be guiding us in creative processes to cultivate a deeper understanding and love of self.
Looking for Love? Join us in Tulum and look no further than yourself!
Is your heart aching for a space to reset and reconnect with your authentic self? Look no further- the I AM LOVE retreat is here to help you come back to the sacred pulse of your heart. 
Join Eli Scheier and Julia Grace on this transformative 6-day experience that will help you reconnect with your individual power through meditation, yoga,  dance and creative expression. Gather with intention, expand your self expression, nourish introspection, and elevate your vibration!
Whether with a partner or solo, participants will come away with a more profound sense of belonging and a renewed approach to feeling connected and alive. 
Art with Me participants receive $200 off full retreat cost- book both and save!
Click here to learn more about I AM LOVE Tulum