 Love is not something you do, love is something you are, you are love!
Create your Custom Retreat
Set your intention and then: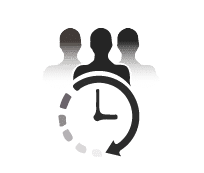 1. Duration and guests
You can create a retreat with the number of guests and duration of your preference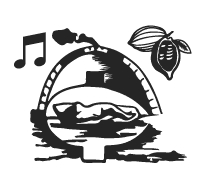 2. Custom Ceremonies
Select between a wide range of mayan ceremonies and wellness experiences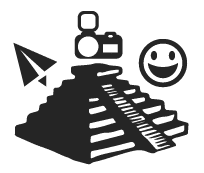 3. Add additional activities
Add eco experiences that suit your interests and join us for a memorable time.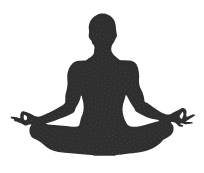 4. Get your custom rettreat
Begin an unique and unforgettable retreat just for you and your loved ones.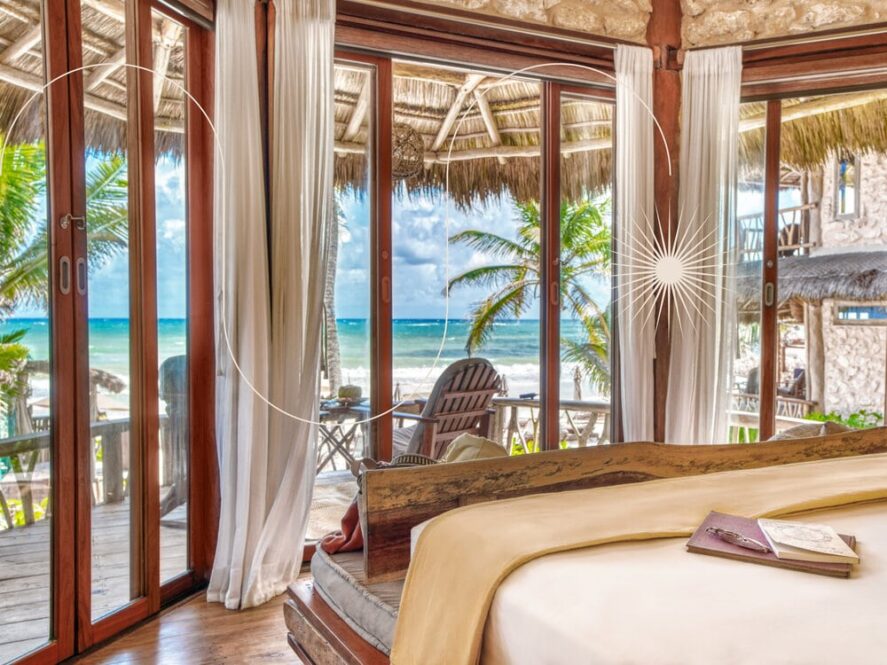 Learn about our zen locations, quiet and intimate eco-chic spaces.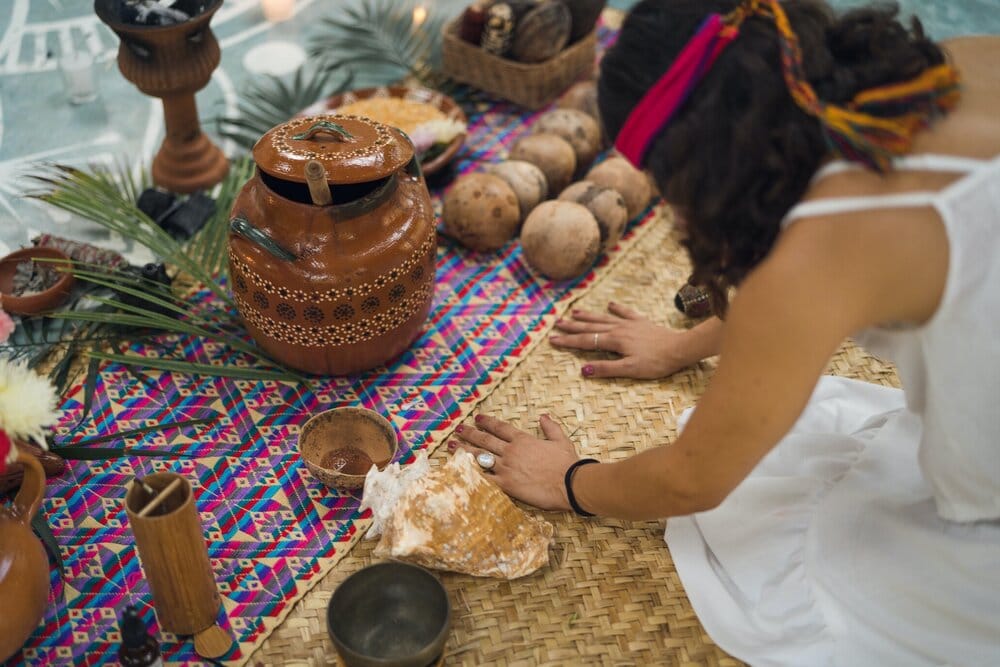 Ancestral Spiritual Ceremonies
Reconnect with nature, yourself, and each other, we share with you the most meaningful and deep ancestral traditions
Private 1:1 I AM LOVE Therapy is available.  Eli will customize your own I AM LOVE program based on your goals.  Gain clarity, regain self-confidence, and attract more love and success with I AM LOVE Therapy.
Private Meditation
Whether you're a beginner or an advanced meditation practitioner, Eli will guide you on your new inner journey; go deeper, and open your heart and mind to a new way of living that is centered around LOVE and your authentic self-expression.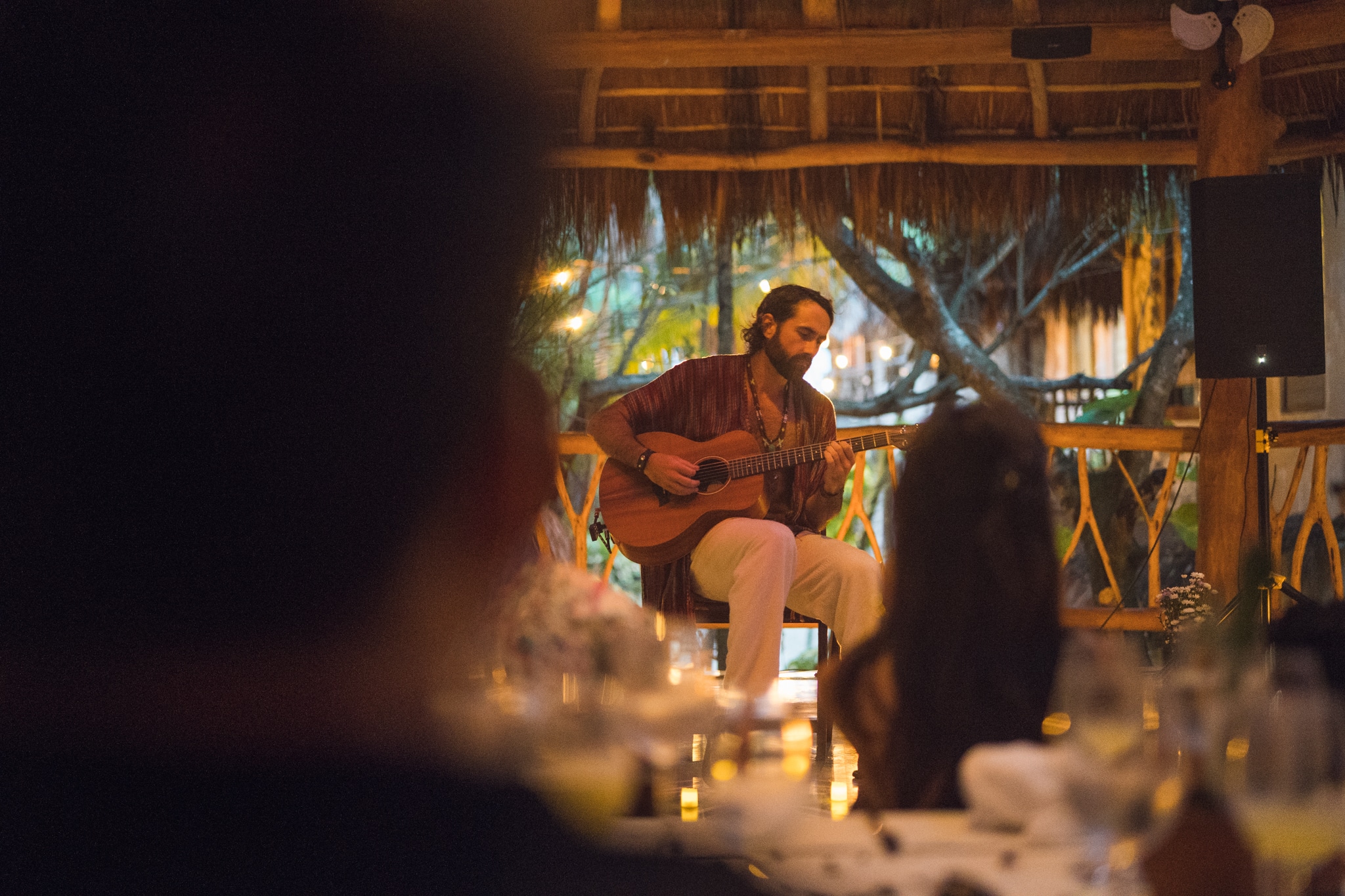 Live Events
Enjoy the best artistic talent of Tulum, get inspired and connect to your creative self.
I´m happy that I got to be there for the first I AM LOVE retreat. I had such a beautiful time, everybody I met there was incredible. We all became a very close family very quickly, each person showed up with their gifts, and we all came together like a stew as we each had different gifts to add to the pot of stew. If you are curious to come to the next one, come and see what happens, you won't regret it.
"The group that attended this I AM LOVE retreat has become a part of me, a part of my family. They all shared something that I needed to hear and I felt so grateful every single day to be there and to be in the presence of such beautiful individuals and all of the mentors, and all of the guides."
"It was an amazing, emotional and heartful experience. I am so happy and grateful, that I could be a part of I AM LOVE retreat.
The mentors were empathetic, positive and they felt like part of the group and not like teachers. Every session of the whole week was interesting and I yould take experience from it. This retreat will be in my heart forever and I hope to get a chance to come back!"
The heart-to-heart, soul-to-soul, lifeforce-to-lifeforce connection with everyone at the retreat and the true hospitality experience with Alaya staff was so incredible. Thank you for everything!!🙏🏼😍
"I am feeling SO incredibly grateful, happy and whole after the most touching and inspiring last few days of I AM LOVE retreat in Tulum. I will definitely need some time to process this experience. We've had days full of connection, harmony, raw vulnerability, conquering fears, open hearts, pure compassion, endless laughter, soul healing meditation & plenty of smiles and cuddles!"
9 years ago my mentor Bobby Klein introduced me to a meditation that forever changed my life. It started with a simple mantra, "I am love." My homework was to repeat it 100 times ever day for seven days. With hesitation and skepticism, I did my homework. On day five, I noticed a change. People I worked with and friends, would say "Hey, there is something different about you." I was calmer and emitted an energy of love and compassion. For the first time in years, I finally saw goodness in everybody—life felt easier and less heavy. Because I started connecting with myself, connecting with people and nature became effortless.
Love starts from within—it is the universe's language. In order to find love in others and in relationships, we must first learn to love ourselves.
I created "I Am Love Retreats" to provide the space, away from the complexities of modern-day life, to re-establish your relationship with yourself. For six days, our goal is to start the journey towards self-acceptance, self-care, and self-love.
-Eli Scheier