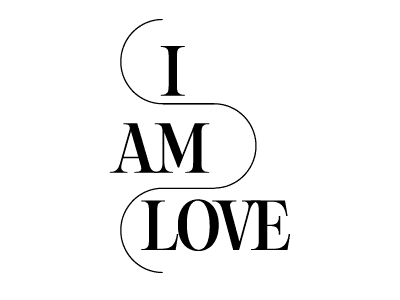 Next TULUM
Retreat February 9- 14
Next TULUM
Retreat February 9- 14
Co-hosted by Eli Scheier and Julia Grace
Starting at $2,750.85 USD per person tax included on three people Family Villa.  Two people in partial ocean view double suite – separate beds – $3,214.86 USD per person tax included.
Payment plans starting as low as $201/month.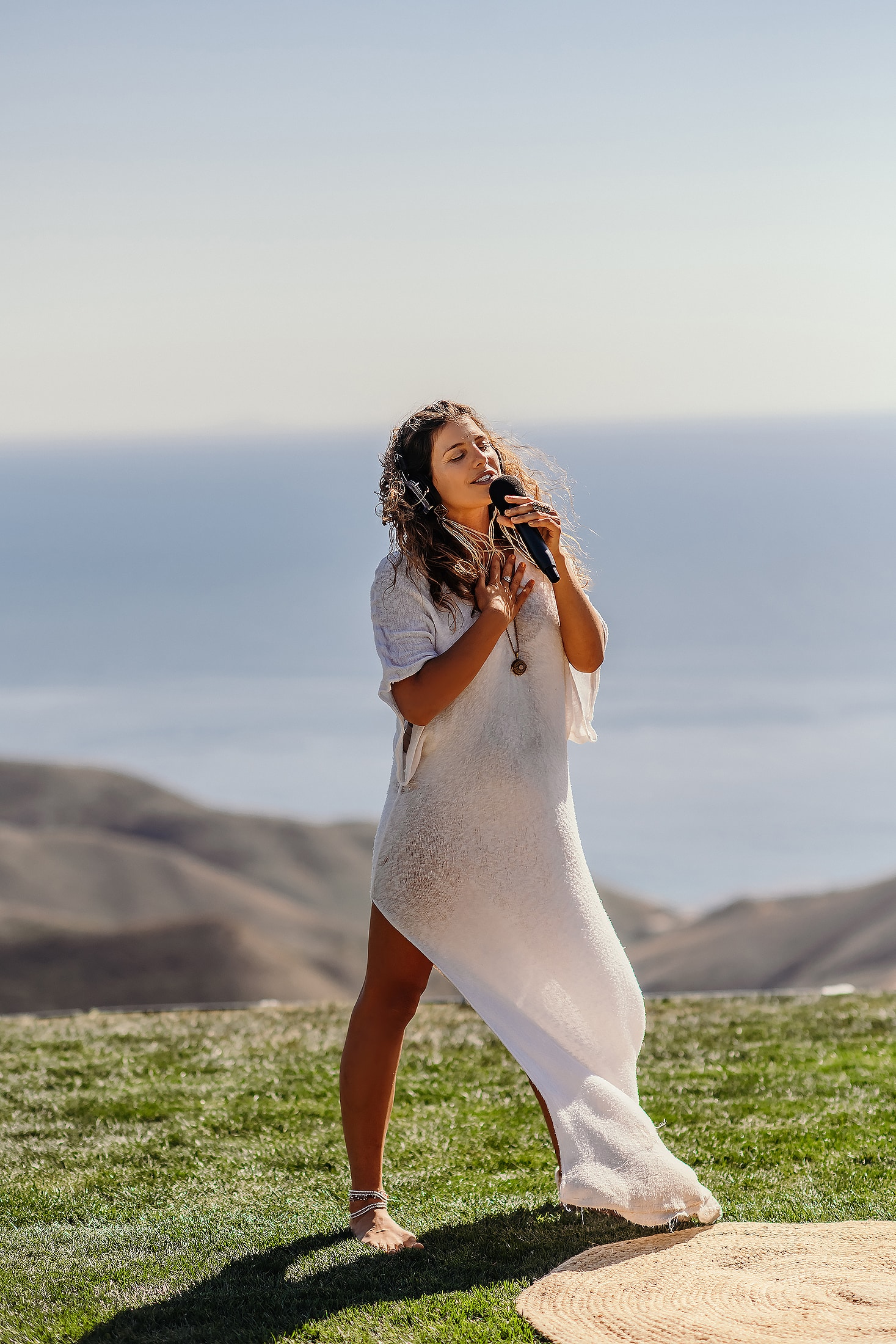 Julia Grace from The Wave Will Be Co-Curating I AM LOVE RETREAT
Julia Grace of The Wave is a licensed psychotherapist and Dance/Movement therapist devoted to creating spaces of embodied healing and connection. Her mission is to end loneliness and foster belonging, which she does through her work with ALMA, a non-profit addressing loneliness and isolation of older adults, and The Wave Silent Disco, a guided outdoor community dance experience that encourages participants to discover a deeper sense of freedom, connection, and belonging.
Maria & Beni, Mayan Clay & Honey Ceremony
Maria Elena (Mexican Sobadora) and Beni Ram (Mexican Ceremonial Musician) will offer you a Mayan Clay & Honey Circle ceremony at Tulum Beach.  This ceremony is all past participants' favorites, and we're happy to announce that they will join us again. Setting free any energetic blockages through the earth's elements.
Jeffery Daubney, The Wim Hof Method & Iced Bath
Since 2007, Jeff has trained professional athletes and celebrities in fitness and nutrition. Jeff utilizes holotropic breathing techniques and cryotherapy method (iced bath) to activate cellular activities to heal within.  
Learn More About Our Next Retreat
Download Your Free Copy of 7 Days Self-Love Journal
Located in the heart of the hotel zone, Alaya Tulum is intimate and quiet. With tree-house like guest rooms and a yoga shala overlooking the ocean, Alaya Tulum is the perfect backdrop to I Am Love Retreat.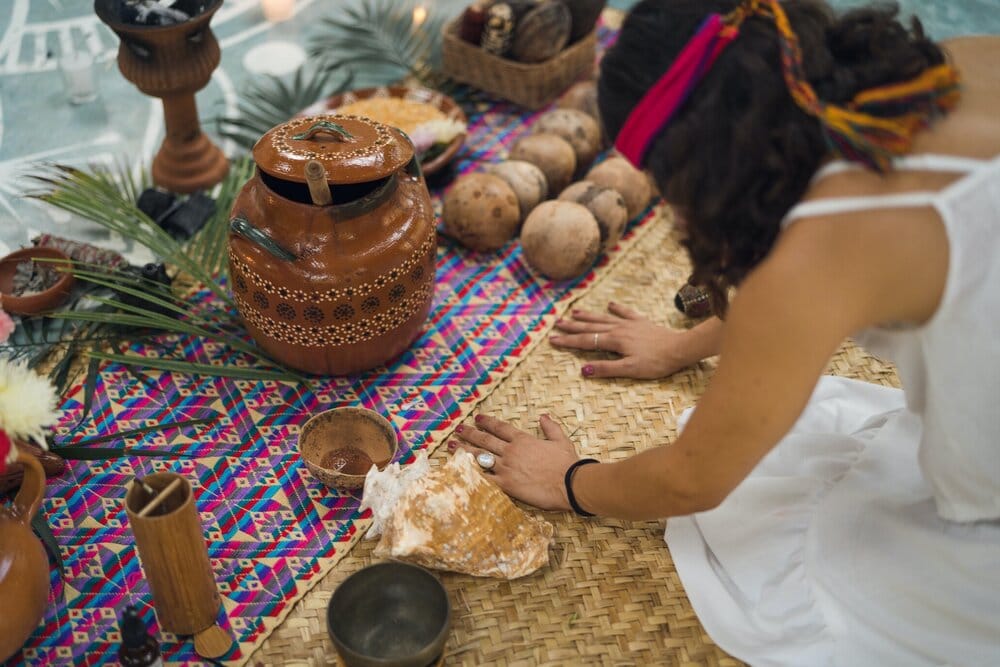 Mayan Spiritual Ceremonies
Designed to reconnect with nature, yourself, and each other our wellness programming includes a Traditional Temazcal, a Cacao Ceremony, and Sunrise Breathwork sessions.
Private 1:1 I AM LOVE Therapy is available.  Eli will customize your own I AM LOVE program based on your goals.  Gain clarity, regain self-confidence, and attract more love and success with I AM LOVE Therapy.
Private Meditation
Whether you're a beginner or an advanced meditation practitioner, Eli will guide you on your new inner journey; go deeper, and open your heart and mind to a new way of living that is centered around LOVE and your authentic self-expression.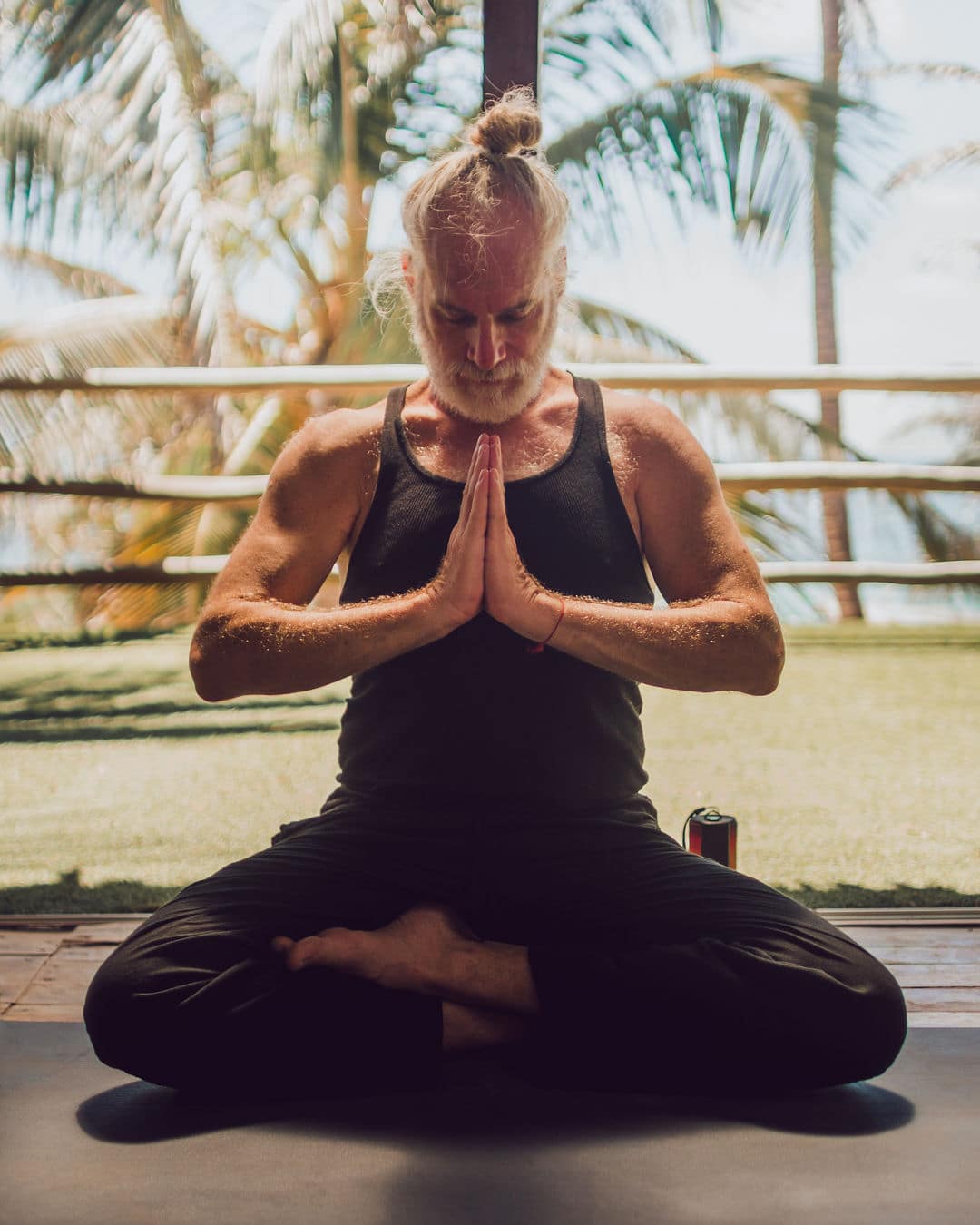 Eli will design your own private retreat according to your goals.  Whether you are seeking for internal freedom, inner peace, let go of the past, strength to move forward, or heart healing, Eli is experienced to tune into your needs and goals to create a magical journey just for you.
Live Events
Meet Eli at special events at local venues in Tulum & the U.S.
I´m happy that I got to be there for the first I AM LOVE retreat. I had such a beautiful time, everybody I met there was incredible. We all became a very close family very quickly, each person showed up with their gifts, and we all came together like a stew as we each had different gifts to add to the pot of stew. If you are curious to come to the next one, come and see what happens, you won't regret it.
"The group that attended this I AM LOVE retreat has become a part of me, a part of my family. They all shared something that I needed to hear and I felt so grateful every single day to be there and to be in the presence of such beautiful individuals and all of the mentors, and all of the guides."
"It was an amazing, emotional and heartful experience. I am so happy and grateful, that I could be a part of I AM LOVE retreat.
The mentors were empathetic, positive and they felt like part of the group and not like teachers. Every session of the whole week was interesting and I yould take experience from it. This retreat will be in my heart forever and I hope to get a chance to come back!"
The heart-to-heart, soul-to-soul, lifeforce-to-lifeforce connection with everyone at the retreat and the true hospitality experience with Alaya staff was so incredible. Thank you for everything!!🙏🏼😍
"I am feeling SO incredibly grateful, happy and whole after the most touching and inspiring last few days of I AM LOVE retreat in Tulum. I will definitely need some time to process this experience. We've had days full of connection, harmony, raw vulnerability, conquering fears, open hearts, pure compassion, endless laughter, soul healing meditation & plenty of smiles and cuddles!"
A few years ago, one of my mentors introduced me to a meditation that forever changed my life. It started with a simple mantra, "I am love." My homework was to repeat it 100 times ever day for seven days. With hesitation and skepticism, I did my homework. On day five, I noticed a change. People I worked with and friends, would say "Hey, there is something different about you." I was calmer and emitted an energy of love and compassion. For the first time in years, I finally saw goodness in everybody—life felt easier and less heavy. Because I started connecting with myself, connecting with people and nature became effortless.
Love starts from within—it is the universe's language. In order to find love in others and in relationships, we must first learn to love ourselves.
I created "I Am Love Retreats" to provide the space, away from the complexities of modern-day life, to re-establish your relationship with yourself. For six days, our goal is to start the journey towards self-acceptance, self-care, and self-love.
-Eli Scheier